As a restaurants critic, I've spent a significant part of my life diving into mouth-watering, rich, decadent foods across the globe. A bit of a guilty pleasure, as you might imagine. But health is wealth, as they say.
When I found myself exploring the culinary trails of Northwest Arkansas, I was intrigued by the unique mesh of farm-fresh quality, hearty comfort food, and a bold twist toward healthier options.
I'd been hearing whispers of this region's commitment to fresh, locally sourced, and organic options for a while. But experiencing it first-hand transformed my perspective of what healthy dining could look like.
Let me take you on this culinary adventure where health and taste meet. Here are my top ten picks for the healthiest restaurants in Northwest Arkansas, not just to satiate your hunger but to offer your palate a journey of flavors and your body a nourishing experience. For each of these food havens, I've highlighted some distinctive features that set them apart.
1. The Farmer's Table Cafe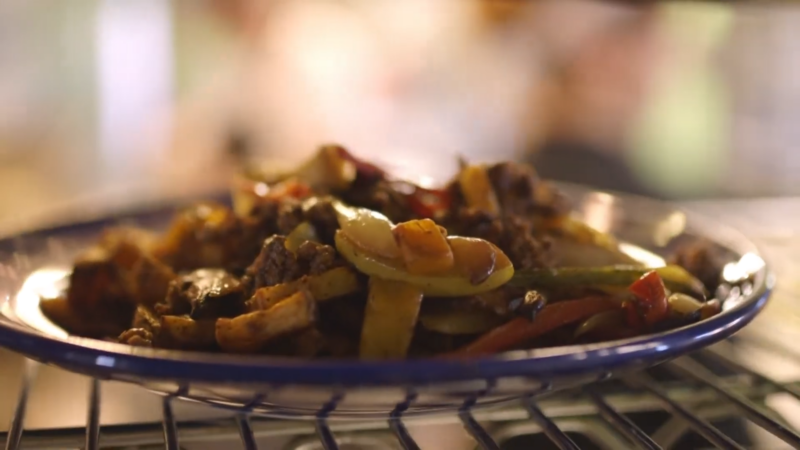 Locally Sourced Ingredients
Changing Menu According to Season
Variety of Vegan and Gluten-Free Options
The Farmer's Table Cafe in Fayetteville has a charm that is hard to ignore. A haven for the conscious diner, it offers a menu that changes with the seasons, reflecting the fresh produce available locally. Their dedication to the farm-to-table concept is evident in every bite you take.
They offer a rich variety of vegan and gluten-free options, ensuring that dietary restrictions don't dampen your dining experience. Their quinoa bowls are heavenly, and their house-made granola has a crunch that will make you a regular in no time.
Not to mention their commitment to the community. They source all their ingredients from local farms, contributing to the local economy and ensuring you get the freshest food possible. It's a winning formula of sustainability and taste.
2. The Preacher's Son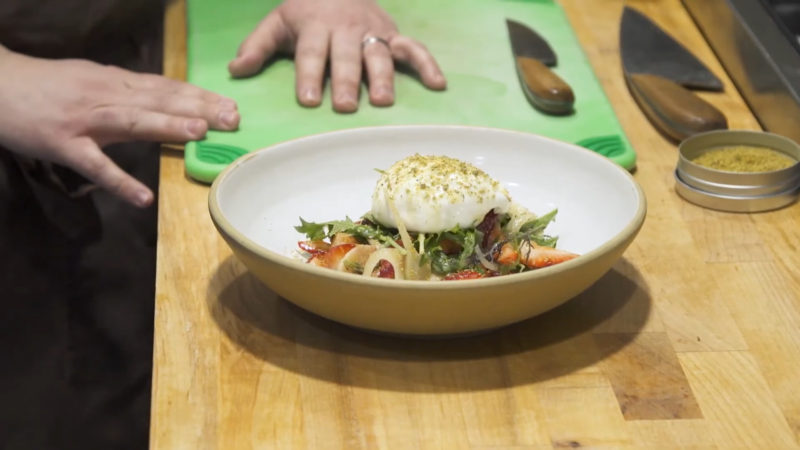 Gluten-Free Kitchen
Elegant Ambience
Use of Organic and Local Ingredients
The Preacher's Son in Bentonville is as much an architectural masterpiece as it is a culinary delight. Nestled in a refurbished church, this restaurant provides a completely gluten-free menu without compromising on flavor.
The interior is beautifully lit, featuring the original stained-glass windows, which enhances the charm of this place. It's a beautiful blend of heritage and modernity, a quality that reflects in their menu as well.
The dishes, like the venue, are creative and fulfilling. They utilize organic and locally sourced ingredients, lending a freshness that is hard to beat. From their diverse selection of entrees to their unique desserts, every dish at The Preacher's Son is an adventure.
3. Tusk & Trotter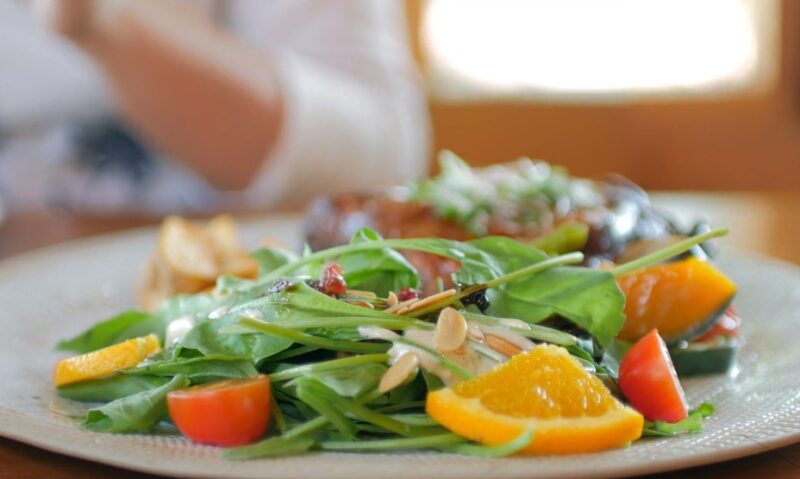 Locally Sourced Ingredients
Innovative Menu
Health-Conscious Preparation Methods
At Tusk & Trotter, located a stone's throw away from Bentonville Square, you will find the perfect blend of traditional southern comfort food and healthy, innovative culinary techniques.
The menu changes regularly, keeping in sync with the seasons and the fresh local produce available. Their pork belly corn dogs are a crowd favorite, but don't let that fool you. The chefs are masters of their craft, preparing meals that are not only bursting with flavors but also mindful of your health.
Their unique method of preparation focuses on retaining the nutritional value of the food while presenting it in an innovative and appealing way. They are committed to supporting local farmers and producers, which translates into incredibly fresh and wholesome meals for diners.
4. Pressroom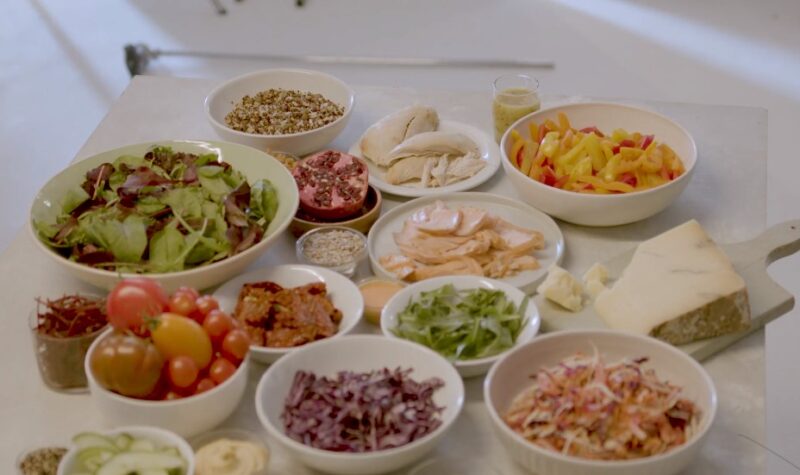 Variety of Healthy Choices
Excellent Coffee and Wine Selection
Sophisticated Yet Cozy Ambiance
Pressroom in Bentonville is where you go when you crave a healthy meal in a chic setting, conveniently located near several top-notch hotels. From fresh salads and delicious sandwiches to their famed grain bowls, they offer a variety of choices for the health-conscious eater.
Their coffee and wine selections are top-notch, giving you a perfect accompaniment for your meal. The vibe is sophisticated yet warm, making it a great place for both a quick lunch or a leisurely dinner.
They place a great emphasis on making healthy food exciting. The dishes are thoughtfully prepared, with a balance of taste and nutrition, and the flavor profiles are extraordinary. Every meal at Pressroom is a step towards a healthier lifestyle without sacrificing flavor or satisfaction.
5. Wood Stone Craft Pizza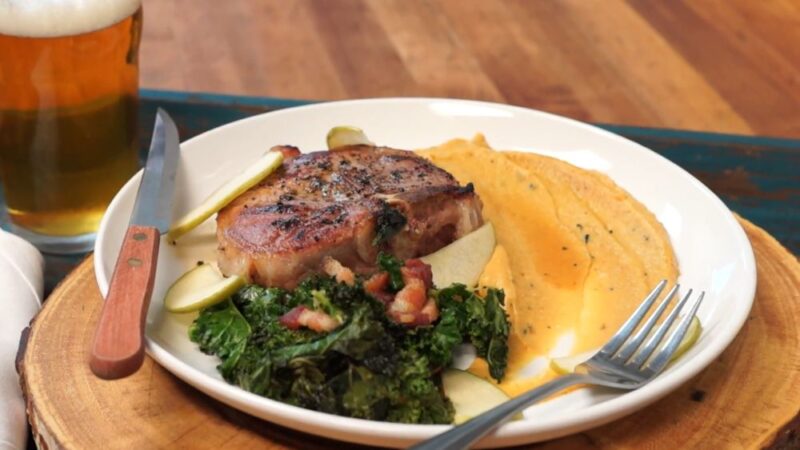 Healthy Pizza Options
Locally Sourced Ingredients
Cozy and Warm Ambiance
Who says pizzas can't be healthy? At Wood Stone Craft Pizza in Fayetteville, you'll find delectable pizzas crafted from fresh, locally sourced ingredients that offer a satisfying and guilt-free dining experience.
Their farm-to-table commitment is clear in their menu. They offer a variety of pizzas, each topped with fresh, wholesome ingredients that cater to your health needs and taste buds alike. Their Harvest Pizza, with its delightful blend of butternut squash, kale, and local honey, is a must-try.
The rustic yet modern setting of the place makes for a relaxed, comfortable dining experience. Pair it with their impressive selection of craft beers, and you have a perfect evening planned out.
6. Ozark Natural Foods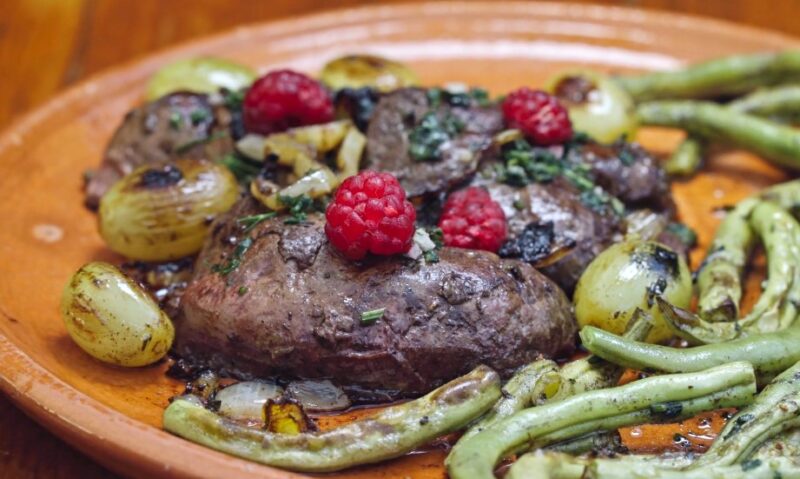 All Organic and Non-GMO Products
Vegan and Gluten-Free Options
Inviting and Community-Like Atmosphere
Ozark Natural Foods in Fayetteville isn't your traditional restaurant. It's a co-op grocery store with a delightful cafe that serves all-organic, non-GMO food that's as wholesome as it is delicious.
Their food counter provides an array of salads, soups, sandwiches, and hot foods that cater to a variety of dietary preferences. Whether you're vegan, gluten-free, or just trying to eat healthier, you'll find ample choices here.
The community-like atmosphere is welcoming, and their commitment to sustainability and health is commendable. Shopping and dining at Ozark Natural Foods not only benefits your health but also contributes to the local economy and community.
7. The Hive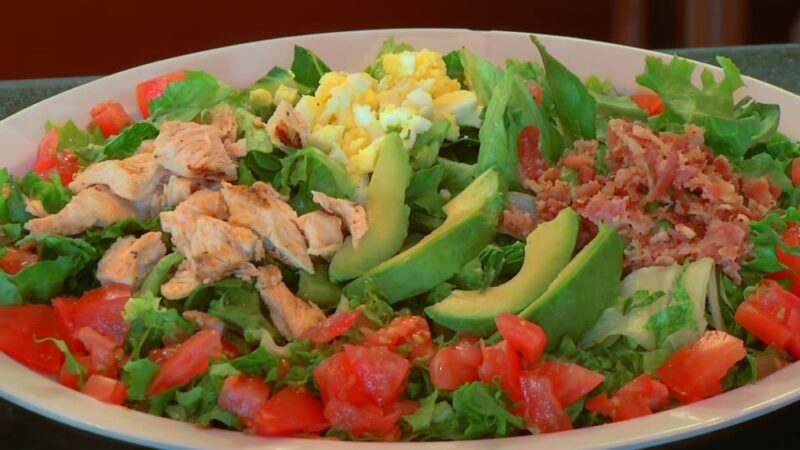 Sustainable and Locally Sourced Menu
Elegant Setting
Innovative and Healthy Options
The Hive, located within the 21c Museum Hotel in Bentonville, showcases the unique culinary identity of Arkansas while prioritizing a healthy dining experience. Their menu reflects a sustainable approach, with every dish featuring locally sourced ingredients.
Their cuisine features innovative takes on traditional Southern fare, transforming them into lighter, healthier versions without sacrificing flavor. The result is a menu that's both familiar and novel at the same time.
The elegant setting of the restaurant, complete with contemporary art installations, makes for a stimulating dining experience. The Hive is not just a place to eat—it's a place to experience culture, art, and excellent food under one roof.
8. Table Mesa Bistro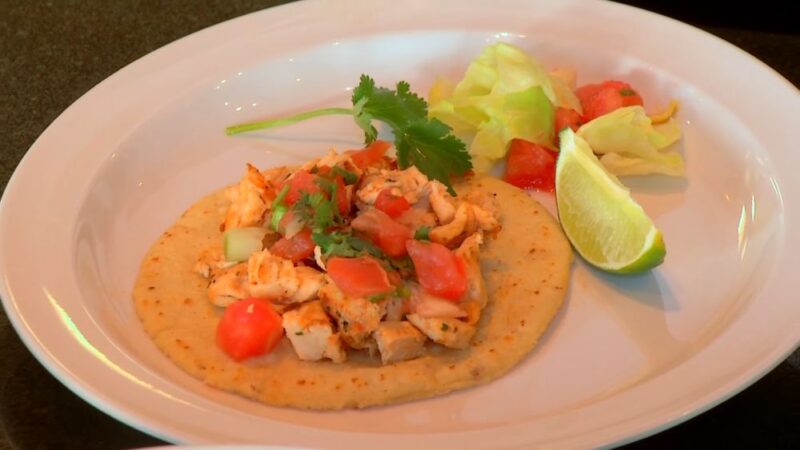 Healthy Latin American Cuisine
Wide Variety of Menu Options
Vibrant Atmosphere
At Table Mesa Bistro in Bentonville, you'll discover a range of Latin-inspired dishes crafted with health in mind. From their ceviche, rich in fresh fish and citrus, to their colorful salads, the menu is designed to be as nourishing as it is flavorful.
The vibrant, warm atmosphere adds to the dining experience, creating a perfect setting to enjoy the cuisine. Their use of fresh, organic, and locally sourced ingredients ensures that you're getting a healthy meal.
Table Mesa Bistro's dedication to maintaining the authenticity of Latin flavors while incorporating healthy elements sets it apart. The result is a menu that's exciting, varied, and caters to the health-conscious diner.
9. Eleven at Crystal Bridges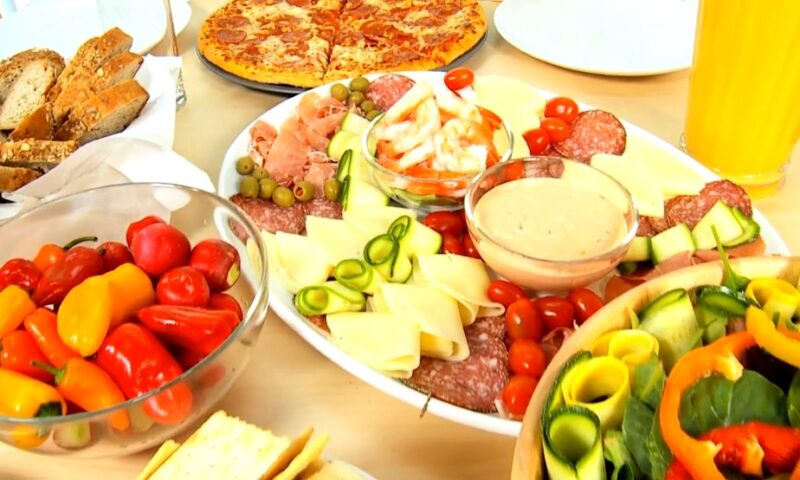 Artful Presentation
Locally Sourced Ingredients
Inspired by American Comfort Food
Eleven at Crystal Bridges Museum of American Art isn't just a restaurant; it's a culinary experience. Much like the art it is surrounded by, the food here is crafted to stimulate your senses while caring for your health.
The menu draws inspiration from American comfort food, transforming it into healthier versions using fresh, local ingredients. Each dish is a work of art, not just in its presentation but also in its thoughtful composition.
The dining experience at Eleven is complemented by the stunning architectural design and the beautiful natural surroundings. Whether you're enjoying a light lunch or a more elaborate dinner, your time here is bound to be memorable.
10. Wright's Barbecue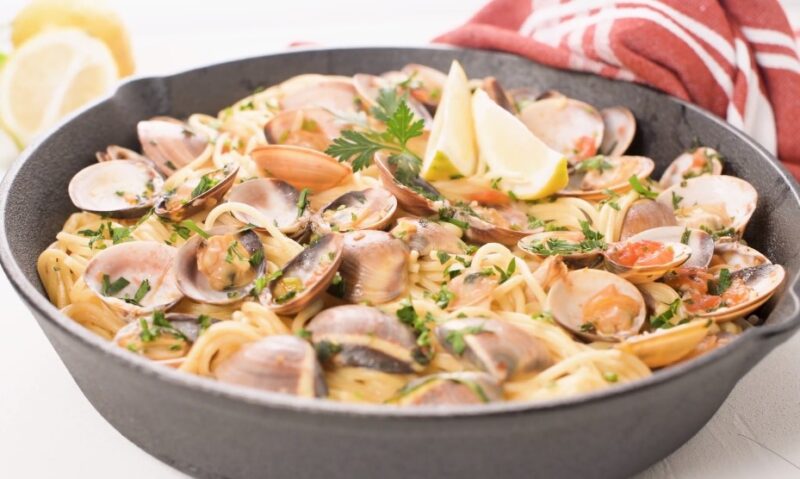 Healthier Barbecue Options
Family-Friendly Atmosphere
Locally Sourced Meats and Produce
Wright's Barbecue in Johnson may not sound like a place for healthy food, but you'd be surprised. They offer a unique spin on traditional barbecue, providing healthier options without skimping on the smoky, mouth-watering flavors.
Their meats are locally sourced and smoked to perfection using traditional techniques. They also offer a variety of fresh, colorful sides that complement their meats perfectly, ensuring a well-rounded, nutrient-packed meal.
The family-friendly atmosphere and the delicious aroma of barbecue make Wright's a must-visit. Their commitment to quality, fresh ingredients, and healthier preparation methods make it a top choice for those seeking a guilt-free barbecue experience.
Final Words
Northwest Arkansas, with its unique blend of tradition and innovation, offers a culinary landscape that caters to health-conscious diners without compromising on taste. Whether you're a local or just passing through, these restaurants provide an excellent opportunity to indulge your taste buds while taking care of your health.